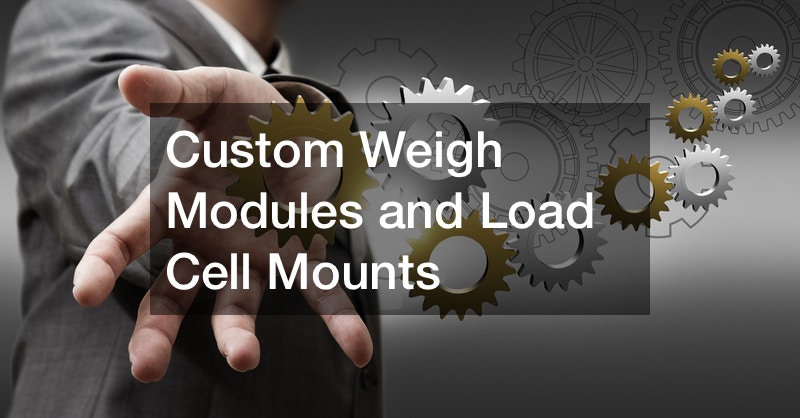 Custom Weigh Modules and Load Cell Mounts

Rice Lake Weighing Systems explores custom weigh modules and the benefits of custom load cell mounts in this YouTube video. Custom load cells work well for weighing things like metal tanks, hoppers, and more. In addition, rice Lake Weighing Systems offers a large selection of load cell mounts, including waterproof ones.
Custom mounts can increase or decrease the footprint of the platform structure and meet unique bolt pattern needs. Custom bolt patterns can play a crucial role in manufacturing and assembly line environments or when specialized robots may be used during production. A custom mount can come in handy when replacing a load cell or adding a new one to an existing structure. In addition, replacing just one mount with a custom mount can often extend the life of the current scale.
Custom mounts allow a company to upgrade to a different scale when one load cell fails if replacement parts are no longer available for an older model. Rice Lake Weighing Systems has in-house engineers and a manufacturing team to create a custom load cell mount for almost every application.