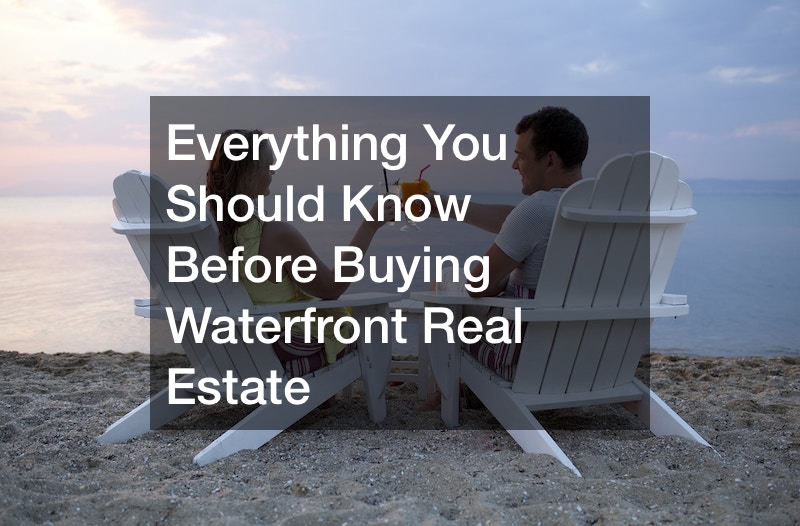 Everything You Should Know Before Buying Waterfront Real Estate

What You Should Know When You're Buying Waterfront Real Estate
What are the reasons you're thinking you'd like to buy waterfront real estate? If you want to live on the water because of the views, you might do well with a condo instead of purchasing a house. If you just want to move out of state and be somewhere beautiful, this will impact what type of property is best for your needs.
If you would like to live on or near the water because you love boating, it's important to be clear about the size of your boat. This will narrow down the options that your agent will offer you.
Some of the other considerations include if you have children and what schools are nearby, what routes you'll need to take to work if there are storms and the roads flood, what is considered the "in" season, and how that affects traffic, and other aspects of your lifestyle. You'll also want to know the local laws and policies about dredging, fishing, and where you can keep your boat(s), as well as if your boat will fit on the local lift.
A qualified agent can assist you with these matters so that you don't have any unpleasant surprises after buying and moving into your new home.
.