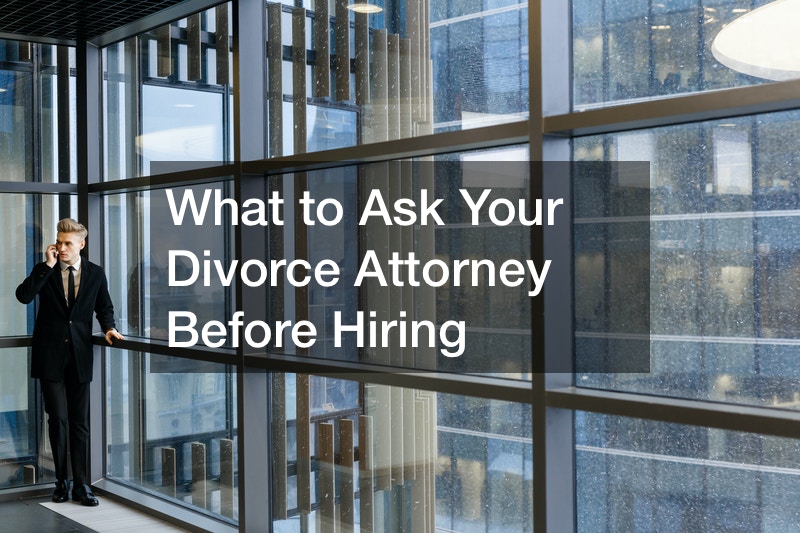 What to Ask Your Divorce Attorney Before Hiring

If you're going through a divorce and have acted on the good advice of working with a divorce attorney, you may be wondering just how you should go about finding the best one. Since there are many divorce attorneys on the market, you should take time to ensure you end up with the best one. This can be done by asking them the right questions and knowing what answers are the best indicators of their experience and qualifications.
One of these questions is how long they have been working as a divorce attorney. This will help create a solid basis for other questions such as whether they have experience with divorce cases like yours. They should also let you know the general outcomes they have had with the cases they've taken on, and be ready to share proof of their claims.
When you know these details and are satisfied with their responses, you may proceed to hire them confidently. This will enable you to work effectively with them, knowing that they have your best interests at heart and are capable of giving you good results.