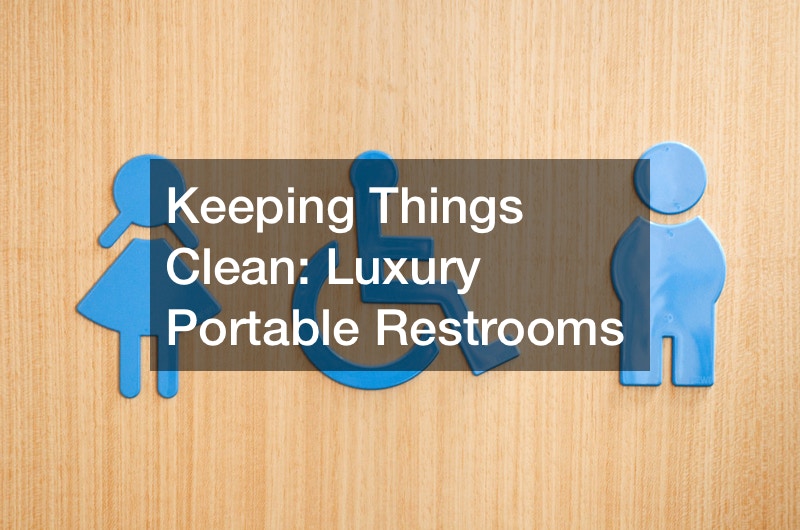 Keeping Things Clean Luxury Portable Restrooms

Events with sparkling clean luxury portable restrooms are more to admire because the hygiene tends to be top-notch. The video demonstrates the process the luxury portable restrooms undergo for them to be reused. The bathrooms undergo roughly eight stages depending on whether it's complete or partial services being offered.
Also, portable toilets or people's capacity will determine the method (horse fill or bucket). You will need safety materials such as PPE kits, glasses, and gloves before starting. You will begin by disinfecting the toilet both inside and outside with specialized spray.
The process will be followed by the pre-wash, which later you will use a pump to suck the toilet and clean through the toilet particles as tissue debris etc. The pre-wash can involve using graffiti cleaner or urinal cleaner, depending on the dirt. The prime stage follows where the toilet's prime spots are counter-checked; it is later dried with a clean towel or tissue all over, ready for use again. One needs to then check with the supplies like tissues and sanitizers for restocking. The last process is to sign a date sticker on the toilet for reviews of the client. All this magic goes behind that luxury toilet you always see.