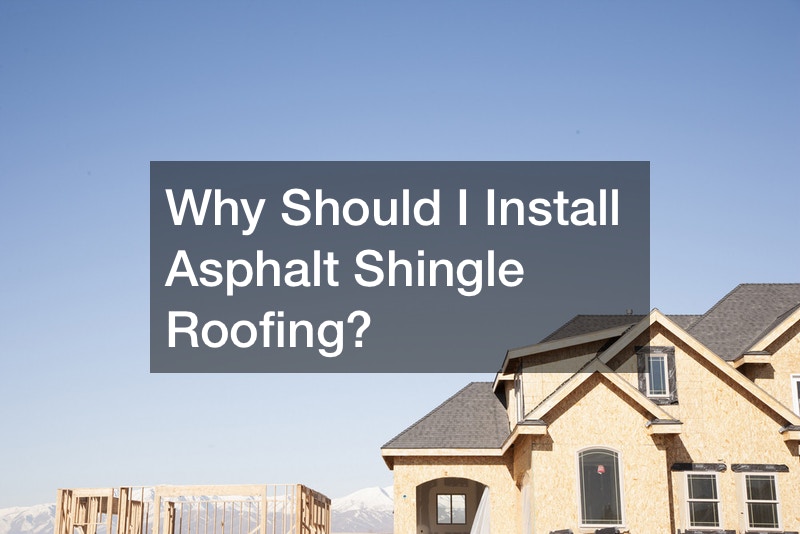 Why Should I Install Asphalt Shingle Roofing?

When you have a roof in need of replacement, one of the biggest choices you as a homeowner need to make is what kind of roofing material you want to be used on your home. many homeowners choose to install asphalt shingle roofing because of the benefits. Only invented 100 years ago, asphalt shingles are the most popular roofing material in the United States and over 75% of homes have asphalt shingles on their roofs.
Keep reading for the benefits of choosing to install asphalt shingle roofing.
Let's start with what asphalt shingles are. Asphalt shingles are a type of roof shingle that uses asphalt for waterproofing. Asphalt shingles are the most popularly used type of shingle in North America because of the inexpensive up-front cost.
They are effective. Asphalt shingle roofing is a material that holds up against the elements and serves its purpose well. If damaged, a roofing contractor can do individual shingle repairs rather than needing to replace the entire roof.
Most homeowners are concerned about the cost of installing new roofing. The good news is asphalt shingles are one of the most affordable options and can dramatically lower the cost of your roof replacement.
When you think about asphalt shingles, you probably think black. But They are available in a variety of colors. black and brown are most popular, but they also come in blue, red, or green.
Watch the video above to learn more!
.