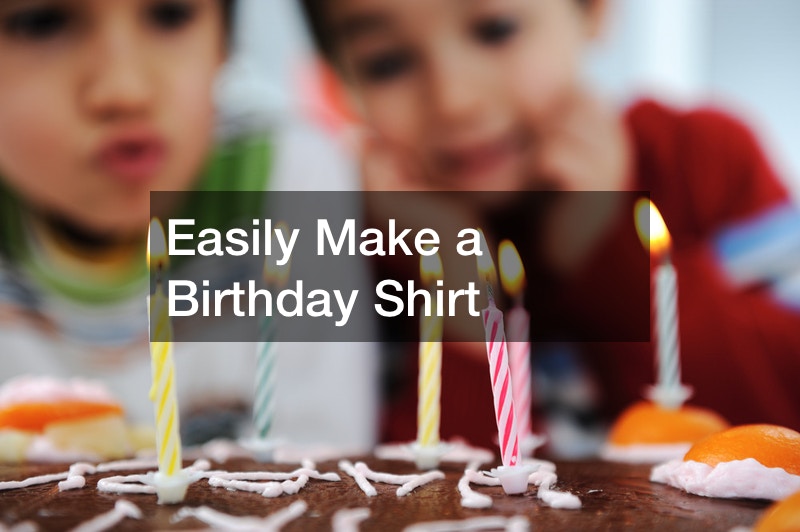 Easily Make a Birthday Shirt

Making a birthday shirt can be a great idea to help the birthday child stand out and be recognized. These shirts can also be a great gift. Either way, you may not have any fancy equipment to do this. Don't worry because, in this video, you will learn how to make a custom birthday t-shirt without using any machines.
To begin, you will first need to gather your materials. The video will recommend some transfer paper you can pick up from a local craft or hobby store.
You can then design the image you want to put onto the shirt using your preferred software. In this video, Microsoft Word is used, so once again you don't need to use anything fancy. You'll then print the image onto the transfer paper. Make sure to change the printer settings on your computer if applicable. Then carefully peel off the backing and place your image onto the shirt. Cover it with protective paper and then iron over the image. Once you're finished, let it cool before removing the protective paper. You now have your own custom shirt!
.